AQUAPARK
Unlimited enjoyment and water-fun of the Aquapark ! The amusement park offers conversation for visitors of every age and lets you experience an unforgettable vacation. The Daily tour program starts with the picking up you from your hotel around 9.00 am and returns at 17.00 pm.
On to 40.000 qm surface, the Aquapark offers 12 different waterslides, crazy rivers, game-basins, child-rivers, fast food pool-bar, Aquabar, restaurant ,terrace of incomparable size, shopping center, free park-possibilities and the advantage in the clean sea of Mediterranean Sea.

What's included:
Pick up and drop off to your hotel
Park tickets at the Waterpark
All of the tax and service charges
All entrance fees for Aquapark
100% Satisfaction Guarantee
Green Canyon: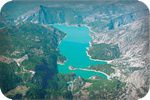 Another full day adventurous day to the heart of nature - see the reservoir lake of Manavgat and its untouched environment. Boat tour on the lake and lunch is included.

Hamam:


Troughout the history all the big civilisations hadtheir own bath culture like Hittites, Romans etc.. and they all were aware of the use
of hot waters for both health and beautiness purposes. We Turkish people have our own way called ''Hamam'' which inherited froum our ancestors ''Ottomans'' Give yourself a go and try this legendary art of ''peeling&cleaning'' in Turkish style. You can book Hamam for anytime of the day.
Rafting:
If you think that there's no way you can enjoy the day out
''cool'' under Antalya sunshine then try this enteraining sport over Köprüçay River. No previous experince is necssary.
Safari Tour Quad/ATV:
3 Hours quad tour which is designed to entertain big children:)
Safari Tour 2 - Truck:
An adventurous tour the mountains by a convoy of jeeps. You can drive the jeep on demand Lunch included.